Ref:
Date:
Location:
Photographer:
[clikcontent type=paymentBuyLink replaceable=true]
Ref:
Date:
Location:
Photographer:
[clikcontent type=paymentBuyLink replaceable=true]
Curatorial Projects
Rosalind Davis is the permanent Curator at
Collyer Bristow Gallery
, a dedicated bespoke gallery space based in a law firm in Holborn, London with a dynamic exhibition programme. Within the legal world, Collyer Bristow has been championing emerging talent in contemporary art for 25 years. Rosalind Davis began her role at Collyer Bristow Gallery in 2016 and curates three group exhibitions per year showing a diverse range of talented artists from new career to established artists and works site specifically on the themes for her exhibitions.
Rosalind also curates independant shows outside of Collyer Bristow including at Arthouse1 and Standpoint Gallery in which she also shows her work in context with her peers.
To date she has curated 30 exhibitions.
Upcoming Curatorial Project at Collyer Bristow Gallery
Rules of Freedom
Collyer Bristow presents Rules of Freedom, Curated by Rosalind Davis
"For to be free is not merely to cast off one's chains, but to live in a way that respects and enhances the freedom of others." Nelson Mandela
"Rules and freedom are not mutually exclusive. As a matter of fact, the opposite is true. Rules provide freedom." Tim Challies
Juan Bolivar, Carla Busuttil, Simone Bynoe, Paula Chambers, Alice Cunningham, Ana ?vorovi?, Kazz Douie, Lucas Dupuy, Alastair Gordon, Kirsty Harris, Justin Hibbs, Andrea Jespersen, Evy Jokhova, Peter Kennard, Peter Liversidge, David Lock, Alex March, Megan McLatchie, Vanessa Mitter, Hugh Mendes, Judith Tucker, Toby Ursell, Virginia Verran, Ben Woodeson.
Private View: 10 October 6-9pm
Exhibition continues 11 October- 13 Feb 2019
Collyer Bristow Gallery, 4 Bedford Row, London WC1R 4TF
Rules of Freedom - a rhetorical oxymoron or fact? Freedom requires rules, laws and clear parameters of some sort - transparent systems; a democracy where people have free speech, where people can protest / vote or strike about the issues that matter to them. After so many years of both women and men working to build a civil society that seeks to make the world freer, fairer and more progressive, whether through the vote for women and the working classes in the People's Representation Act 100 years ago, the civil rights movement, political freedoms, LGBTQ+ rights or the freedom of movement, the world now seems to be questioning the very rules of freedom. Where are we now?
Full press release
here
Current exhibition at Collyer Bristow Gallery, London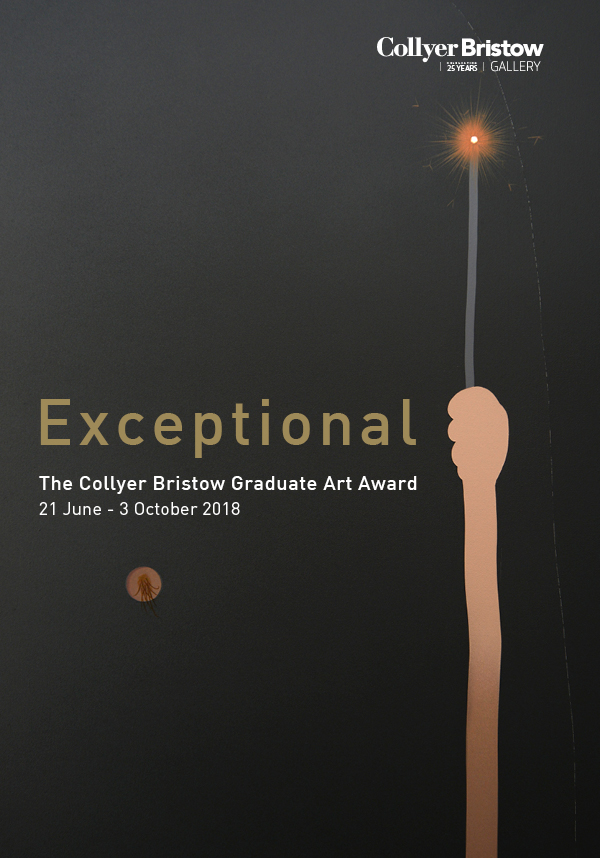 For the full press release please go
here
.
Please click on the images below to that will tell you more about these exhibitions.
See an overview of Curatorial Projects 2009-16
here
.