Ref:
Date:
Location:
Photographer:
[clikcontent type=paymentBuyLink replaceable=true]
Ref:
Date:
Location:
Photographer:
[clikcontent type=paymentBuyLink replaceable=true]
Artists Professional Development
Rosalind Davis delivers Exceptional Nuts and Bolts Professional Practice Talks on a number of subjects.
'Invigorating and Truly Inspirational' Backlit Gallery. Nottingham.
'Enthralling and so professionally and inspiringly done' Peter Phillips, Chair of West Midlands Branch, Arts Council England,
"Inspiring, practical and entertaining."
"Invaluable…. A lifeline!"
Practical, discursive, insightful and instructive talks to help new graduates and emerging artists begin to understand the practical and philosophical aspects of an art career and learn how they can navigate the difficult transition between education and making a career as an artist and breaking into the creative industries.
As a new graduate or established you will be in a constant state of development personally and professionally as you negotiate all the aspects of building a career in the art world. Out of necessity artists must become their own business, finance, sales and marketing manager, researcher, curator and administrator; ultimately, the project manager of your career as an artist.
Upcoming Seminars/ Workshops
WHAT THEY DIDN'T TEACH YOU AT ART SCHOOLS
Tuesday, February 20, 2018
7:00 - 9:00 PM
Hotel Elephant, 1-5 Spare Street, SE17 3EP
£5 per ticket, book
here
Recent Lectures
:
Art School Futures Panel Discussion
Thursday 18 January, 3pm
Mall Galleries, The Mall, London
How is art education changing in the 21st century? What will art students of the future be learning? What effect will the rise of tuition fees have on the art school of tomorrow? How will nascent alternative programmes develop and what effect might they have on the mainstream system?
Our three speakers, Turps Banana Studio Programme Leader, Phil Allen, curator and writer, Rosalind Davis and Vice Chancellor of Norwich University of the Arts, John Last, address what they see the art school of the future to look like from their individual professional perspectives.
Full Price, £7 | Students and Friends of Mall Galleries, £5
Book
here
16 November 2017- Surviving and Thriving as an Artist talk for Tonbridge Art School.
17 November- 2017 UAL Talk: How to collaborate without selling out. Chelsea College of Art,
27 November 2017- Surviving and Thriving as an Artist talk for Morphe,
More info
here
PIY PaintLounge at Sluice Biennial
Painting salon, conversations and fundraiser for Hospital Rooms
Arch 12 Bohemia Place, Hackney E8 1DU
30 September - 3 October, 12 - 6pm
Graham Crowley, Rosalind Davis and Clare Mitten talk, 2nd October at 2pm.
https://www.piypaintlounge.com
Davis lectures for universities, galleries and art organisations across the country including at the Royal College of Art, the ICA, Camden Arts Centre. UAL and ArtQuest, teaching a range of artist professional development subjects, as well as short courses in social media marketing and arts management at UAL. Davis has mentored for a number of years as well, for a-n, Shape, UKYA (where she is also an Ambassador) as well as independently with individual artists.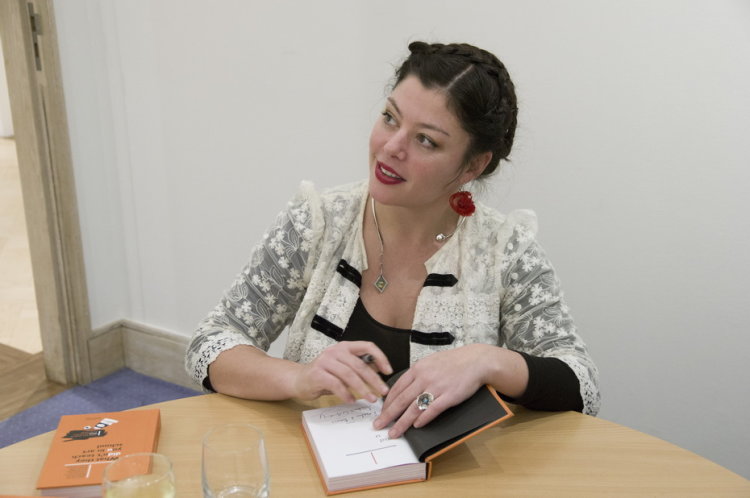 Mentoring / 1-2-1's

"I think that may have been the most valuable 60 minutes of my career as an artist."

REVITALISE YOUR PRACTICE!
A 1-2-1 is a fantastic opportunity to have an incredibly helpful and intensive tailored session with Rosalind Davis on a range of areas to review or revitalise your practice, get advice and tips on all the practical aspects of being an artist, raise your profile and set long term goals and strategies.

1-2-1's can also take place via Skype. All sessions are personalised and tailored to you with helpful handouts sent to you after our sessions.

Have a fantastic opportunity to have an incredibly helpful mentoring session with artist and curator Rosalind Davis on a range of areas to review or revitalise your practice, get advice and tips on all the practical aspects of being an artist, raise your profile and set short and long term goals and strategies.
Rosalind can help you in a wide variety of area such as:
• Articulating your practice/ Writing an Artist's Statement so that it really does articulate your work in an intelligent and comprehensive way.
• Guidance in Curating
• Writing Proposals for residencies and exhibitions.
• Raise your profile, promote your art practice and consider new ways to get your work seen and create new networks.
• How to use Social Media Workshop
• Creating a fantastic Newsletter Workshop
• Critical Review your website / online profile / portfolio and guidance
• Advise and tips on thriving, sustaining and surviving as an artist.

1-2-1 Mentoring / Consultancy costs £75 an hour

Feedback for sessions:

"I chose Rosalind Davis because of her breadth of knowledge and experience of professional practice. Rosalind's careful, thoughtful and insightful observations helped me evaluate my practice and identify key aspects of my work. Through this I gained a better understanding of my practice, and how to communicate this understanding. This led to a new, clear and concise statement of practice, which in turn led to a complete overhaul of my website. I now feel I am better equipped to move my career forward." - Rich White

"My tutorials with Rosalind have been an enormous support in taking my emerging practise to a whole different level. I feel more confident, more professional and much more connected. Confidence in particular feeds the creative possibilities.

With her support in tailor made tutorials I now use social media as an artist, in a focussed way. Using twitter in particular has led to some really good networking and to joint working opportunities. I set up my own website which she helped me design and develop so that I could feel it reflects who I am as an artist - through building my confidence and helping me distill and focus my ideas and think more seriously about what it is I am interrogating, how I want to be seen and to step into the word/label 'artist'. She has helped me explore my likely direction of creative travel and to think about what tools I need to get there. The cv and artists proposal that she also guided me with led to acceptance on an artists residency in Argentina in May of 2015. This residency in turn influenced my ongoing work." Helen Peacock

"I approached Rosalind for advice and guidance with my application for a residency. I am so glad that I did. The advice was invaluable and the assistance attentive. Rosalind really helped me to give absolute clarity to my statement."

"The session has really raised my expectations of getting my work shown with concrete ideas of how to go about it. I would like to thank both very much for helping me change my perspective." - Simon Fell

"I think that may have been the most valuable 60 minutes of my career as an artist. I appreciate the fact that you spent so much time seriously considering my work and the fact that you did helps me believe in my own project as a serious professional endeavour." Phillip Hall Patch

The 1-2-1's take place on skype or at my studio in NW9 (near Wembley). Now booking for 2018. Please get in touch for an appointment at rosalind.davis@network.rca.ac.uk